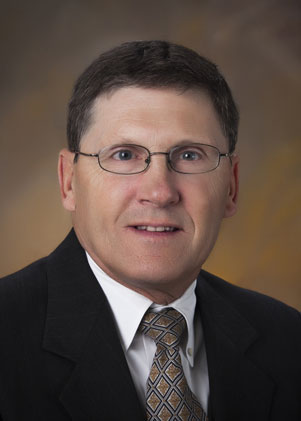 Greg Bauer has practiced law in Great Bend, Kansas since 1979. In his practice he has handled a wide variety of legal matters for clients including litigation.  Since the early 1990's Greg's practice has focused on representation of individual and business clients in title and transactional law involving oil, gas and minerals matters.  Greg regularly conducts title searches and  provides  acquisition, drilling and division order title opinions and counsel to clients as well as transactional documents related to oil and gas leasehold development and exploration.
Greg also practices in the area of business formation, trust, estate planning and probate, as well as general contract, business and real estate matters.
Education
Washburn University in 1976, Juris Doctor from Washburn University School of Law in 1979.  Admitted to the bar in 1979
Current and past Civic involvement
Board of the Barton County Community College FoundationBoard of Directors
Great Bend Chamber of Commerce
Board of Trustees of CKMC Foundation
Board of Directors of CKMC/St. Rose Ambulatory and Surgery Center.
Professional involvement
Board of Directors and past President of the Southwest Kansas Bar Association 2006 recipient of the Southwest Kansas Bar Association Civility Award.
Barton County and Kansas Bar Association
Kansas Bar Foundation
Committee on Standards for Title Examination of the Kansas Bar Association.