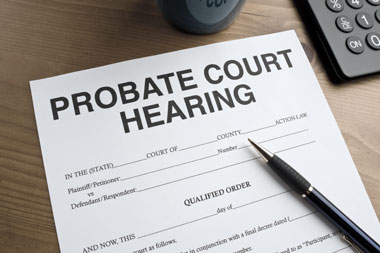 Friends and family members often struggle to care for the physical welfare and finances of their loved ones in the event of death or mental Bauer, Pike, Bauer, Wary & Carroll, LLC's attorneys are experienced in creating and administering Trusts. Our attorneys are also knowledgeable about the numerous resources available to caretakers and understand that these responsibilities can be very challenging. Some areas of Estate Administration and Probate Law include:
Establishing and Administering a Trust
A trustee is given the responsibility to follow the guidelines set out by a trust document. We help our clients through the process of creating and deciphering the trust documents and ensure that the wishes of the person who executed the trust are respected. Trust administration can be as simple as writing checks to distribute Trust assets. However, many times it involves the sale of real estate, assets and business interests, the appraisal of collections, asset protection and distribution. Bauer, Pike, Bauer, Wary & Carroll, LLC is experienced in representing the interests of trustees and beneficiaries in court.
Probate
A probate proceeding is in order when assets have not been already transferred to other individuals or entities before someone passes away without a Last Will and Testament (also known as intestacy), or before someone passes away with a Last Will and Testament (also known as a testate estate). The responsibility of the probate court involves reviewing the assets of an estate, the debts which should be paid by an estate, and the final distribution of an estate. While this process is sometimes straightforward, it often requires a substantial amount of paperwork and oversight, lasting several months. We help our clients navigate the process of probate law using the most cost effective and simple approach.
Guardianship
Friends or family may find themselves in situations where there is a need to take action that ensures the care and safety of an impaired child or adult. This is sometimes not possible without proper legal authority.  Guardianship is the title given for the legal authorization of physical care of an incapacitated adult. We help our clients with their application for Guardianship of another, ensure that the client understands the responsibilities associated with Guardianship, provide care options and advice, and help clients keep up-to-date with the regular filings required by the court.
Conservatorship
Ongoing assistance regarding the care and management of the assets of an adult with an impairment may be needed. A Conservator is a person appointed by the court to care for someone's financial interest which is monitored by the court when the Conservator makes an annual report. We help our clients with the oversight requirements imposed by the court and walk them through the process of Conservatorship.