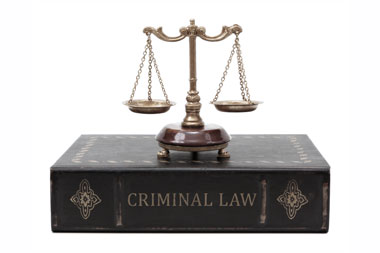 Criminal law involves prosecution by the government of a person for an act that has been classified as a crime. A "crime" is any act or omission (of an act) in violation of a public law forbidding or commanding it. Though there are some common law crimes, most crimes in the United States are established by local, state, and federal governments. Criminal laws vary significantly from state to state. There is, however, a Model Penal Code (MPC) which serves as a good starting place to gain an understanding of the basic structure of criminal liability.
At Bauer, Pike, Bauer, Wary & Carroll, LLC, our Criminal Defense Practice offers skilled legal representation to clients who are either under criminal investigation or changed with criminal wrongdoing at the state level.
We respect your desire for confidentiality and understand that a person's life may be dramatically affected by criminal allegations, both in the present and future. Our attorneys work discreetly to ensure that your criminal law case is managed in a manner that protects your privacy.
Our criminal law attorneys handle a range of criminal defense matters including:
Alcohol Offenses
Appeals
Assault & Battery
Bond Modification
Burglary
Criminal Damage to Property
Criminal Threat
Criminal Trespass
Disorderly Conduct
Domestic Violence
Driving While Suspended
Drug Offenses
DUI (Driving Under the Influence)
Firearm & Gun Offenses
Flee Evade & Elude
Forgery
Identity Theft
Motions
Probation Violations
Property Offenses
Robbery
Sentencing
Theft
Traffic Offenses
Withdraw Pleas
We work diligently to protect the rights of our clients, and our client's futures through our thoughtful and aggressive approach. Our law office handles cases in the City, State, and Federal Courts throughout the State of Kansas.