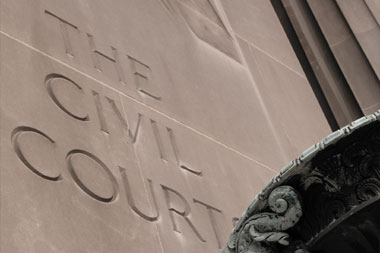 Civil litigation occurs when there is a legal dispute between two or more parties seeking financial damages or specific actions rather than criminal sanctions. In litigation, it is important to have experienced and skilled legal counsel. Our history in successful Civil Litigation Law cases has given our attorneys a positive reputation throughout the central Kansas region.
Bauer, Pike, Bauer, Wary & Carroll, LLC's Civil Litigation Law practices include:
Landlord/Tenant
Oil and Gas
Collections
Real Estate
We focus on the most efficient, timely and cost effective approach to each case, thus, minimizing our clients cost, while pursuing each case as aggressively as needed.