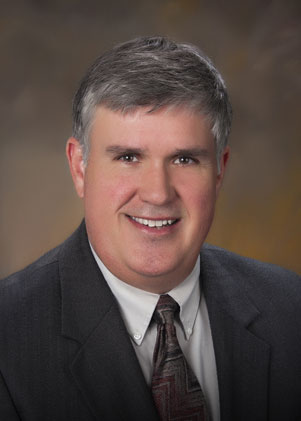 Attorney at Law
Charles (Chuck) Pike has practiced law in Great Bend, Kansas since 1982. His practice has included a wide variety of legal matters including litigation, but since the early 1990's has centered upon general contract, business and real estate practice along with business formation, estate planning,  probate matters, and collections.
He also counsels clients in oil and gas matters including title searches, title opinions and the preparation of transactional documents in connection with oil and gas exploration and development.
Chuck presently serves as the Great Bend Municipal Court Judge and is on the indigent panel for services in the 24th Judicial District and the Board of Indigent Defense Services.
Chuck served as a KSHAA Rule 10 Aide for the Great Bend High School men's basketball program from 1999 to 2012 and is the author of Locker Room Legacies (Tate Publishing)
Education
AA 1979 Colby(KS) Community College;  BA 1979 Fort Hays State University; JD 1982 Washburn University; Admitted to the bar in 1982.
Civic Involvement
Past board member of Great Bend Chamber of Commerce
Past officer and board member of the Great Bend Recreation Commission
Barton  County Community College Foundation
Barton County Community College Booster Club.
Professional Involvement
Board of Directors and past president of the Southwest Kansas Bar Association